The domain ".lt" was established by the Norwegian government at the request of the University of Oslo on June 3, 1992. The first website with the Lithuanian domain ".lt" was registered on February 26, 1993. It was Institute of Mathematics and Informatics at Lithuanian Academy of Sciences website mii.lt: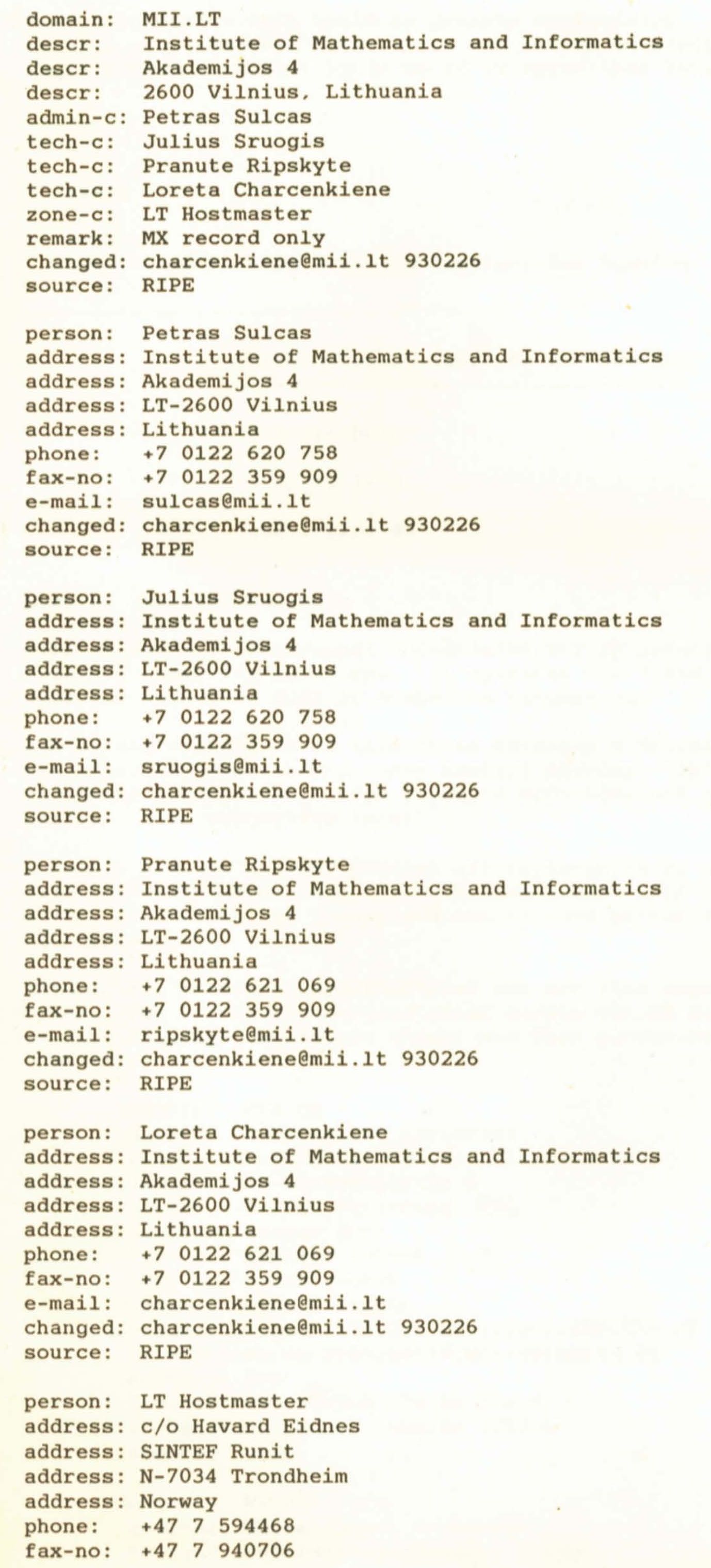 The domains of Kaunas University of Technology www.ktu.lt and Vilnius University www.vu.lt were registered a week later on March 5, 1993.
The first Lithuanian website with a registered mii.lt address was neris.mii.lt "Lithuanian Home Page". The main language of the website was English. The website provided information about Lithuania. A copy of the 1996 years website can be viewed in the online repository Archive.org (https://web.archive.org/web/19961121200120/http://neris.mii.lt:80/):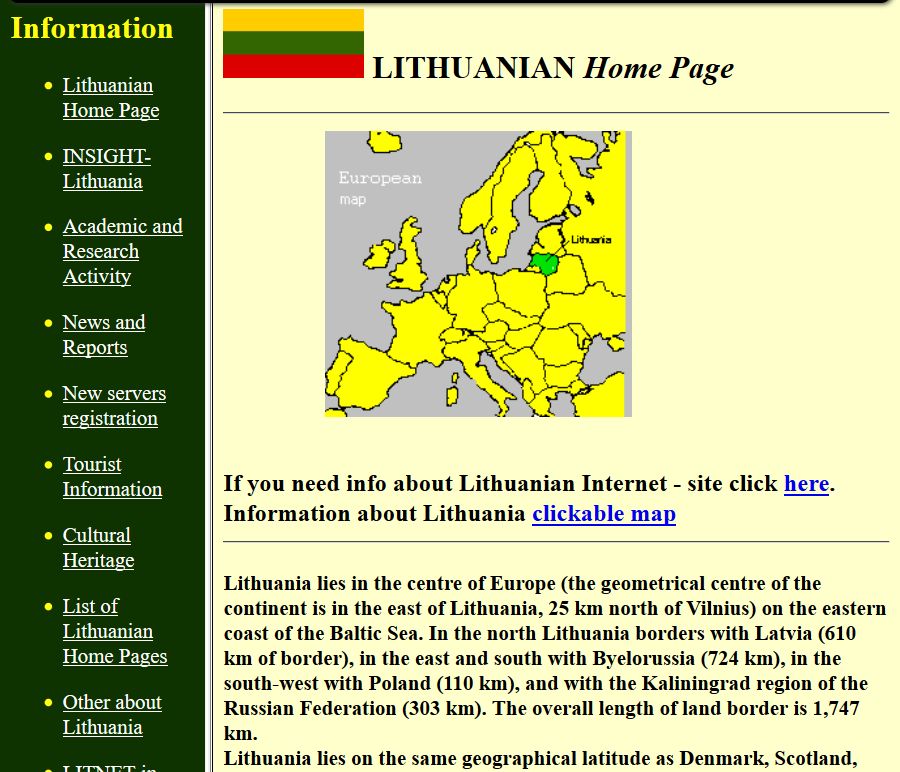 By way of comparison, the world's first registered websites were Symbolics.com (March 15, 1985), BBN.com (April 24, 1985), and Think.com (May 24, 1985). Meanwhile, the most popular websites at the moment were registered later: Google.com (September 15, 1997), Facebook.com (February 4, 2004), Youtube.com (February 14, 2005).
There are currently a total of 340 million domain names registered worldwide (including with the .com extension about 160 million). There are registered about 190 thousand Lithuanian domains. Domains with Lithuanian accents are also registered since 2004. There are currently about 1,600 of them.
The first registered Lithuanian Internet address is still operational. This website www.mii.lt continues to be used by the same research institute, which has been owned by Vilnius University since 2010. After merging the Institute of Mathematics and Informatics on 1 January 2018 with the Faculty of Mathematics and Informatics, the Institute became the Institute of Data Science and Digital Technologies of Vilnius University.
In the comparison of the websites of the world's research centers (research.webometrics.info) performed by Webometrics.com, the website www.mii.lt is still among the leading companies in the Baltic States. In terms of visibility and size it is the first in Lithuania (http://research.webometrics.info/en/Europe/Lithuania).