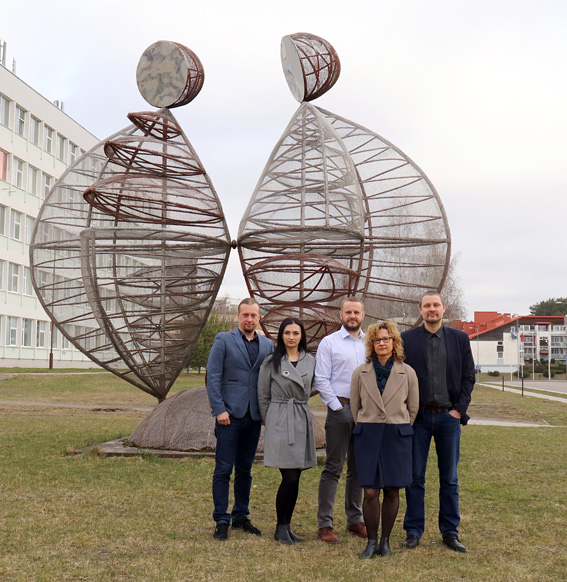 Address
Akademijos st. 4, room 603
Vilnius, Lithuania
Head of the Group
dr. Povilas Treigys

Lab on social networks:
Image and Signal Analysis Group
Research fields
Speech and language processing:
Speech signal modelling: autoregressive/linear prediction, fractal-based nonlinear modelling, source-filter models.
Speech recognition: segment-based speech recognition.
Speech emotion recognition: hierarchical classification of speech emotions, speech emotion features, feature selection.
Estimation of speech quality: acoustic analysis for quality estimation; estimation of vocal fold functionality; estimation of phonation level;
Signal model parameter assessment;
Development of sound mathematical models.
Image and video signal processing:
Object recognition and segmentation using deep neural networks
Image reconstruction by deep generative networks
Analysis of ocular fundus optic disc, other lesions
Analysis of images of colonic pathology to describe tumor cell subpopulations in whole-slide images
Detection of prostate changes in multiparametric magnetic resonance imaging
Processing of full-frame histological images by machine learning methods.
Analysis of big data and development of deep learning algorithms:
Analysis and recognition of clonal structures in genetic data.
Analysis of traffic (marine) data to identify traffic anomalies in LSTM and transformer deep neural networks
Development of deep teaching / learning methods for solving classification and forecasting problems.
Science and Education
Phd Students
Defended PhD thesis:
Tatjana Liogienė "Hierarchical Classification of Speech Emotions", supervisor Gintautas Tamulevičius PhD, 2017.
Projects
Lithuanian state-funded project "Information Technologies for human Wellbeing - Clinical Decision support (E-Health)" 2003-2009.
Lithuanian state-funded project "Support of Clinical Decision Systems for e. Health System" 2007-2009.
Lithuanian state Science Foundation project "Development of Specialized data Analysis Methods for Heart Thermal Anisotropy Investigation" 2008.
Research service "Creation of a Model for the Recognition of Individual Lithuanian Words and Phrases" 2012-2013.
Researchers group project "Development and Inspection of the Prototype for the People with Disabilities Managed by Lithuanian Speech" 2012-2014.
EU Structural funds project "Lithuanian Speech Guided Services" 2013-2015 m.
Eurosstars project "Production Efectiveness Navigator" 2011-2013.
Erasmus+ programme project "Partnerships to Ensure Risk Management in Practice" 2015-2016 m.
COST action CA15124 "A new Network of European BioImage Analysts to advance life science imaging (NEUBIAS)". 2016-2020 m
History
The group was founded in 2017 by reorganizing the structure of the Institute of Mathematics and Informatics of Vilnius University.