KEYNOTE SPEAKERS
Prof. Dr. Marlon Dumas
University of Tartu, Estonia
Title
Business process analytics: from insights to predictions
Abstract
Business process analytics is a body of methods for analyzing data generated by the execution of business processes in order to extract insights about weaknesses and improvement opportunities, both at the tactical and operational levels. Tactical process analytics methods (also known as process mining) allow us to understand how a given business process is actually executed, if and how its execution deviates with respect to expected or normative pathways, and what factors contribute to poor process performance or undesirable outcomes. Meantime, operational process analytics methods allow us to monitor ongoing executions of a business process in order to predict future states and undesirable outcomes at runtime (predictive process monitoring). Existing methods in this space allow us to predict, for example, which task will be executed next in a case, when, and who will perform it? When will an ongoing case complete? What will its outcome be and how can negative outcomes be avoided? This keynote will present a framework for conceptualizing business process analytics methods and applications. The talk will provide an overview of state-of-art methods and tools in the field and will outline open challenges and research opportunities.
Biography
Marlon Dumas is Professor of Information Systems at University of Tartu and Scientific Leader at the Estonian Software Technologies and Applications Competence Centre (STACC). He is also chair of the Starting Grants panel for Computer Science and Informatics at the European Research Council. In the past, he has been faculty member at Queensland University of Technology and visiting researcher at SAP Research, Australia. His research interests span across the fields of software engineering, information systems and business process management. His ongoing work focuses on combining data mining and formal methods for analysis and monitoring of business processes. He has published extensively in conferences and journals across the fields of software engineering and information systems. He is co-inventor of seven granted US/EU patents and co-author of the textbook "Fundamentals of Business Process Management" (Springer, 2013).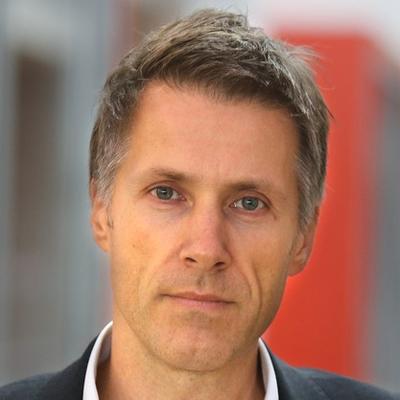 Prof. Dr. Marko Bajec
University of Ljubljana, Slovenia
Title
Smart city as a platform-based ecosystem
Abstract
While for a "smart city" there is no generally accepted definition, there exists a wide understanding of what a smart city should bring to its citizens. It is believed that it should create conditions for sustainable economic growth and safe and quality life for individuals and communities through (ICT-based) smart management. Ultimately, the goal is to create the environment in which people will want to live. In most circumstances, this is associated with the availability of/access to health and social security, the ease of use of public services, efficient mobility, security, job and business opportunities etc. How to achieve that remains an open question and a challenge for the 21st century. In this keynote, we will describe a program of R&D projects that were launched in late 2016 under the umbrella of Slovenian Smart Specialization. The talk will focus on research and development challenges in relation to information systems and databases.
Biography
Marko Bajec is Professor of Information Systems and Databases at the Faculty of Computer & Information Science, University of Ljubljana. He is the Head of the Laboratory for Data Technologies and IoT Demo Center. From 2013 to 2017, he acted as a Vice Dean for Economic Affairs at the Faculty for Computer and Information Science. His research is focused on data-intensive information systems and technologies. In the last decade, he has led or coordinated more than 20 R&D projects in total amount exceeding 30 FTE. For his research work and contribution in transferring knowledge to industry, he received several awards and recognitions.
Information about other keynote speakers will be provided later.